Our Golden girl! This is a dog with a big imagination, unrealistically smart for different pranks and she can calculates how much time she has for it. She always treats herself on the New Year's table ☺
At home we call her Nyusha, Nyusenka.
We also call her the Chief Chieftain of the elders and juniors dogs! ☺ She is the organizer of all "fun" pranks at home and in the yard. Very business dog ☺ But she does everything with the mind, and most often she can stop by herself and don't do bad things. ☺
Earlier we called her the Royal Hellion because she constantly did various kinds of pranks, and made us worry about her, and brought some losses ☺ But she grew up and began to understand that should not upset those you love and who love you. Now she shows a lot of tenderness, tries to be the most obedient dog!
Nyusha is our irreplaceable assistant! She take part in all home business! She even knows and very likes to send messages when we go out for a while and leave the laptop open ☺
Nyusha is a very good nanny and a puppies teacher! She teaches them how to play ball and hunting.
We can talk a lot about the uniqueness of Nyusha. But it's better to meet her yourself. She always greets our guests and likes to sit in their hands and get treats ☺
Birthday: June 9, 2011
Titles – JCH UA, CH UA (3*JCAC, 3*CAC, CACIB, 2*BOB)
Dachshund Miniature Wire Haired
Has a coffee (chocolate) gene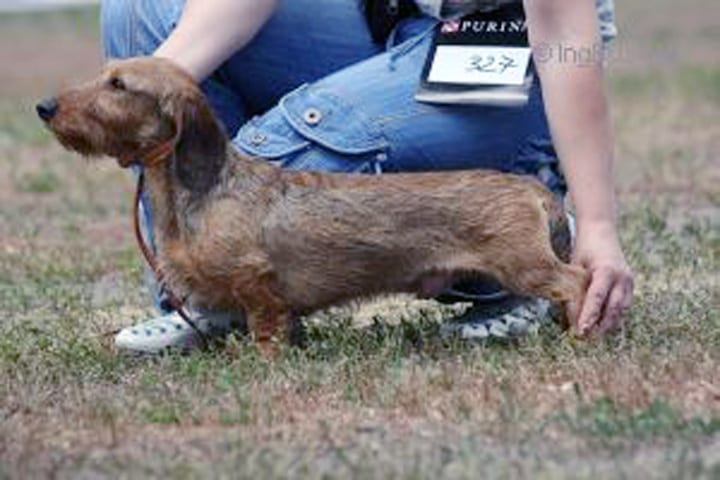 Sir GUDWIL'S TERRIFIC TIMOTHY DALTON * Dam TAVI ZHAR DZHIPSI ASTRA Titles: JCH UA, CH UA Dachshund Kaninchen Wire Haired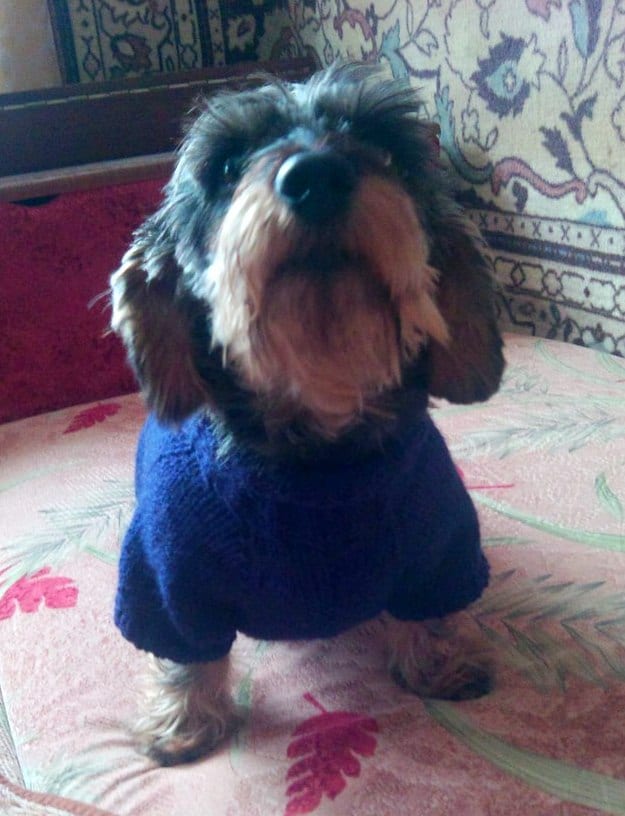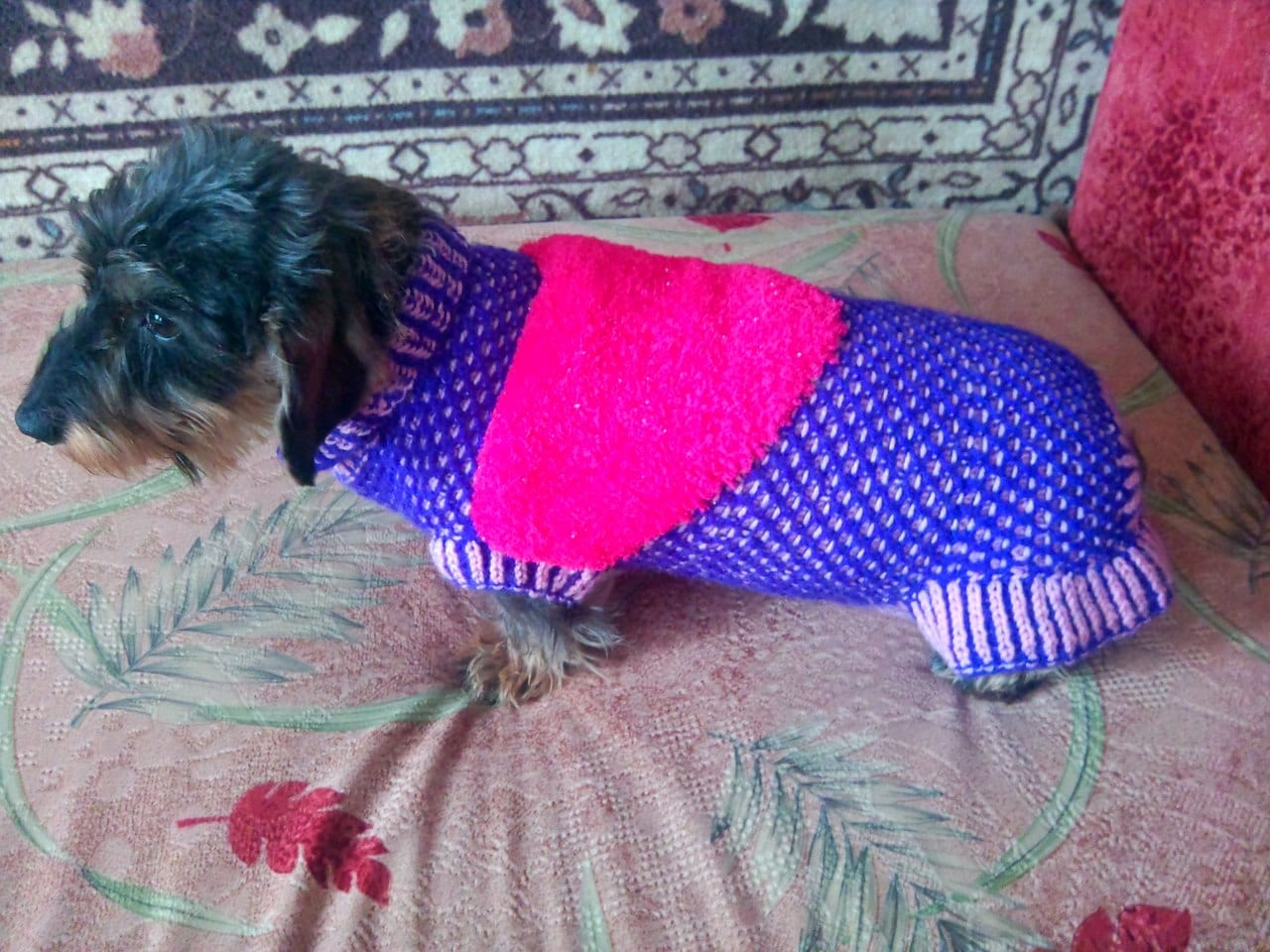 Sir SHERLOK-HOLMES ZVEZDA PLENITELNOGO SCHASTYA * Dam TSARITSA ZVEZDA PLENITELNOGO SCHASTYA Titles: JCH UA (3*BOB, 3*CAC, CACIB) Dachshund Miniature Wire Haired