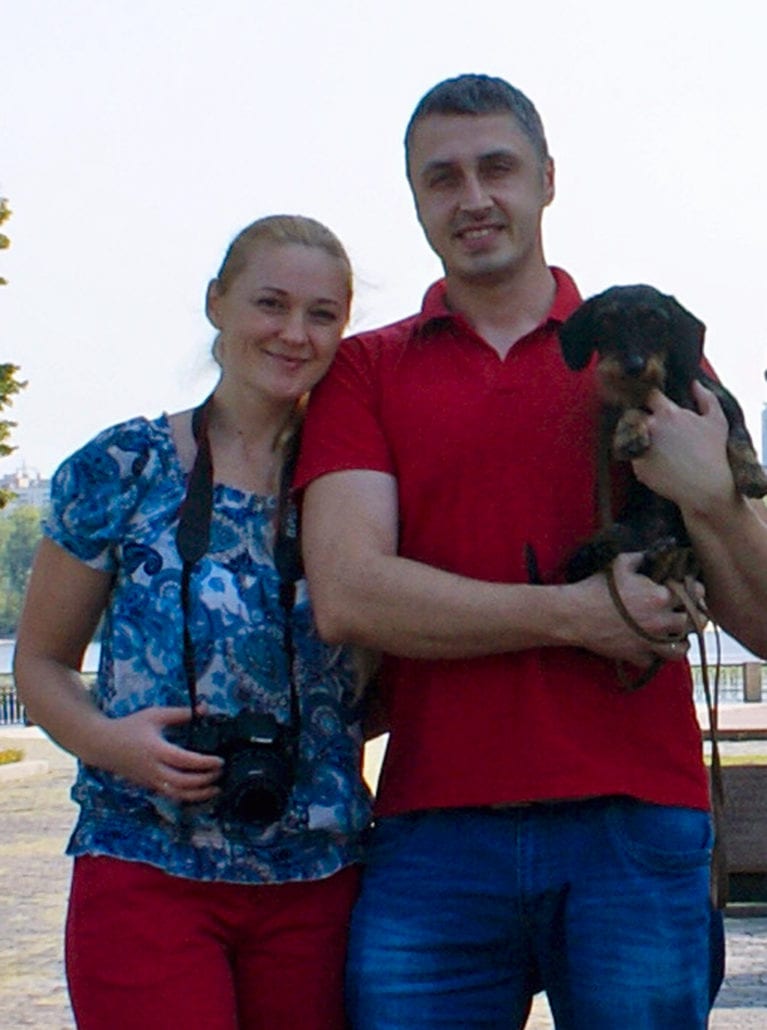 Dear friend! First we would like to thanking you for spending time looking at our website and to get to know us a little better. We are Dmitriy and Oksana! We are owners of five fantastic wire-haired miniature dachshunds. These are five beautiful and smart girls. All together we are happy and funny family. We have official registration in Ukrainian Kennel Union of Federation Cynologique International (UKU/FCI) and we are called Secret Alpha Centauri.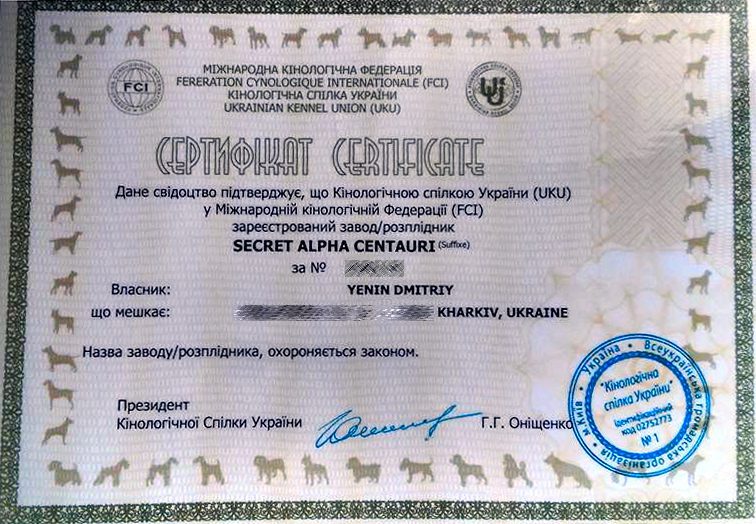 We love wire-haired dachshunds and we are very proud of our dachshunds and their puppies!
 How it all began. Well, more than 10 years ago we had a boy half of wire haired dachshund. He was extremely loving and cheerful boy and very handsome. Unfortunately, he left us early ... We felt this loss for a long time and miss him very much till now. Once we went to the dog show and saw there a beautiful wire haired dachshund who got all the first places then. We understood that we need to take a wire haired puppy. We searched and waited about a year until we saw one advertisement. This way our first wire haired miniature dachshand Nastena became a member of our family.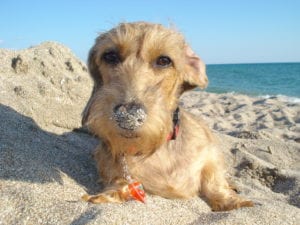 Nastena often surprised us and showed how highly developed her intellect. We had situations were she took decisions to action similar to human ones. This some extent shocked us. We began call her jokingly an alien who had flew from Alpha Centauri. Thus, the name of our kennel of wire-haired miniature dachshunds occur.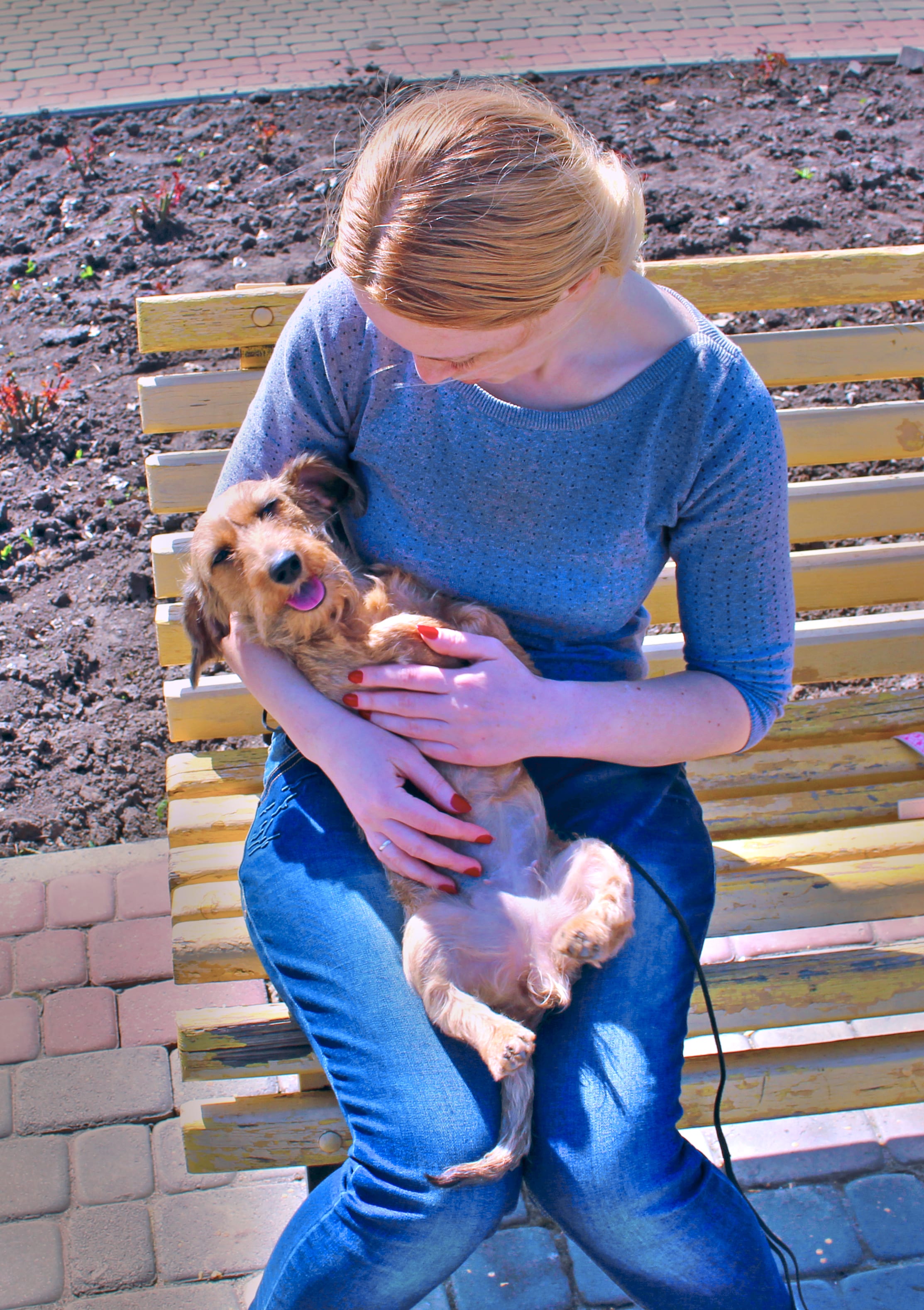 We was even more interested this breed and fell in love!
This dogs have an interesting intellect, they are very loving and devoted to their owners. They feel and understand owner's internal state and it is very important for them! They are able to calm, reconcile, set laughing, to treat and even save lives! These dogs have a humor! This is a fantastic breed! A flurry of positive energy, perseverance, courage, self-confidence ... This is not just a pet. First of all, it's a soul, same like you and me, each on own level of development. Therefore, they deserve love, care and understanding. And so important for them to be understood!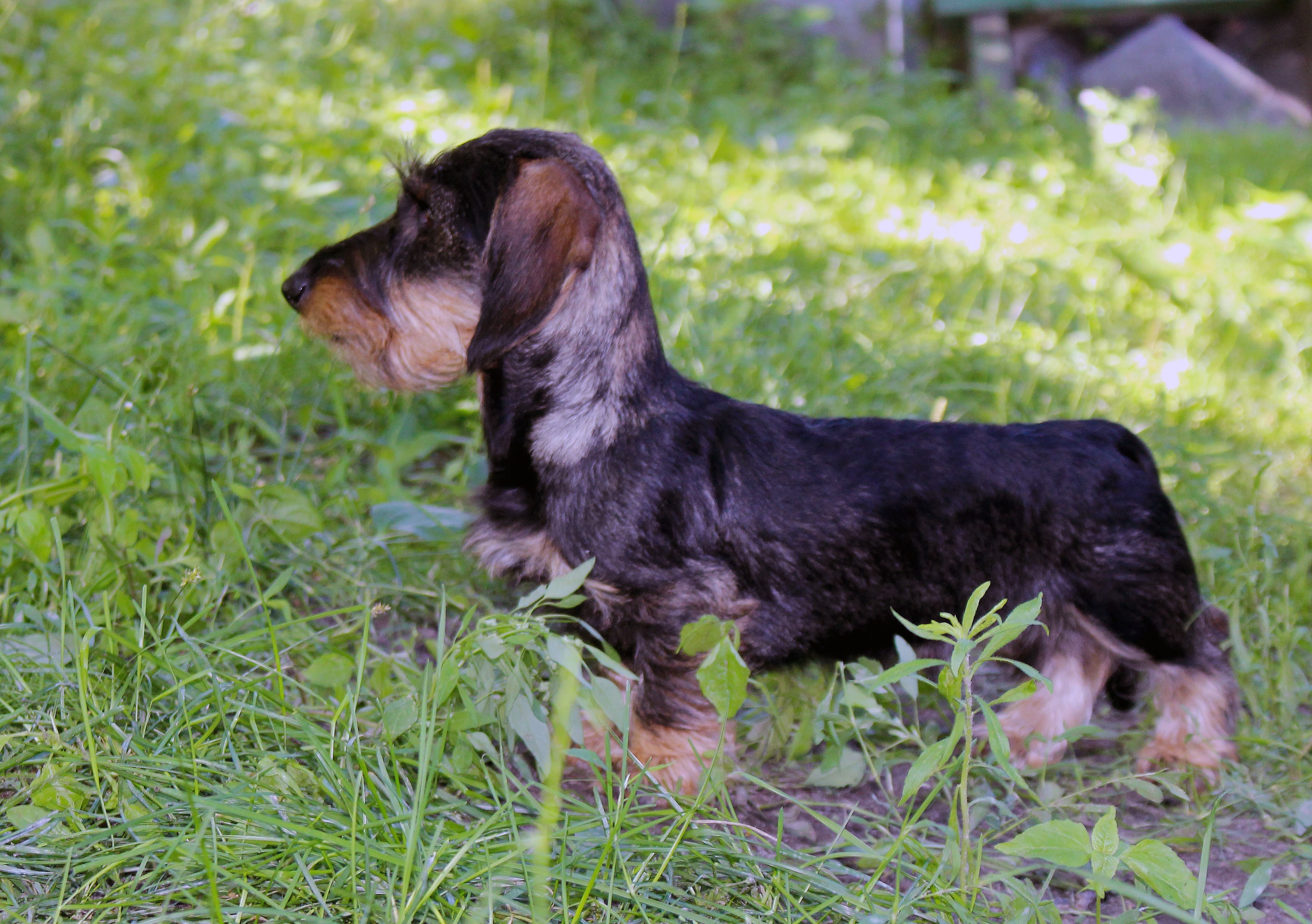 So we came to the decision to become a breeders of such an amazing breed and also expand our family. Our goal in breeding is to have healthy beautiful and well socialized wire haired miniature dachshunds for make many people happy. We try to breed them as close to FCI standard as possible. And we try to grow real fur friends. All our puppies grow in love, they get a lot of attention and training. And they all live freely at our home. They play a lot with us and with all our dogs. They go for walks to parks and squares and communicate with people and kids.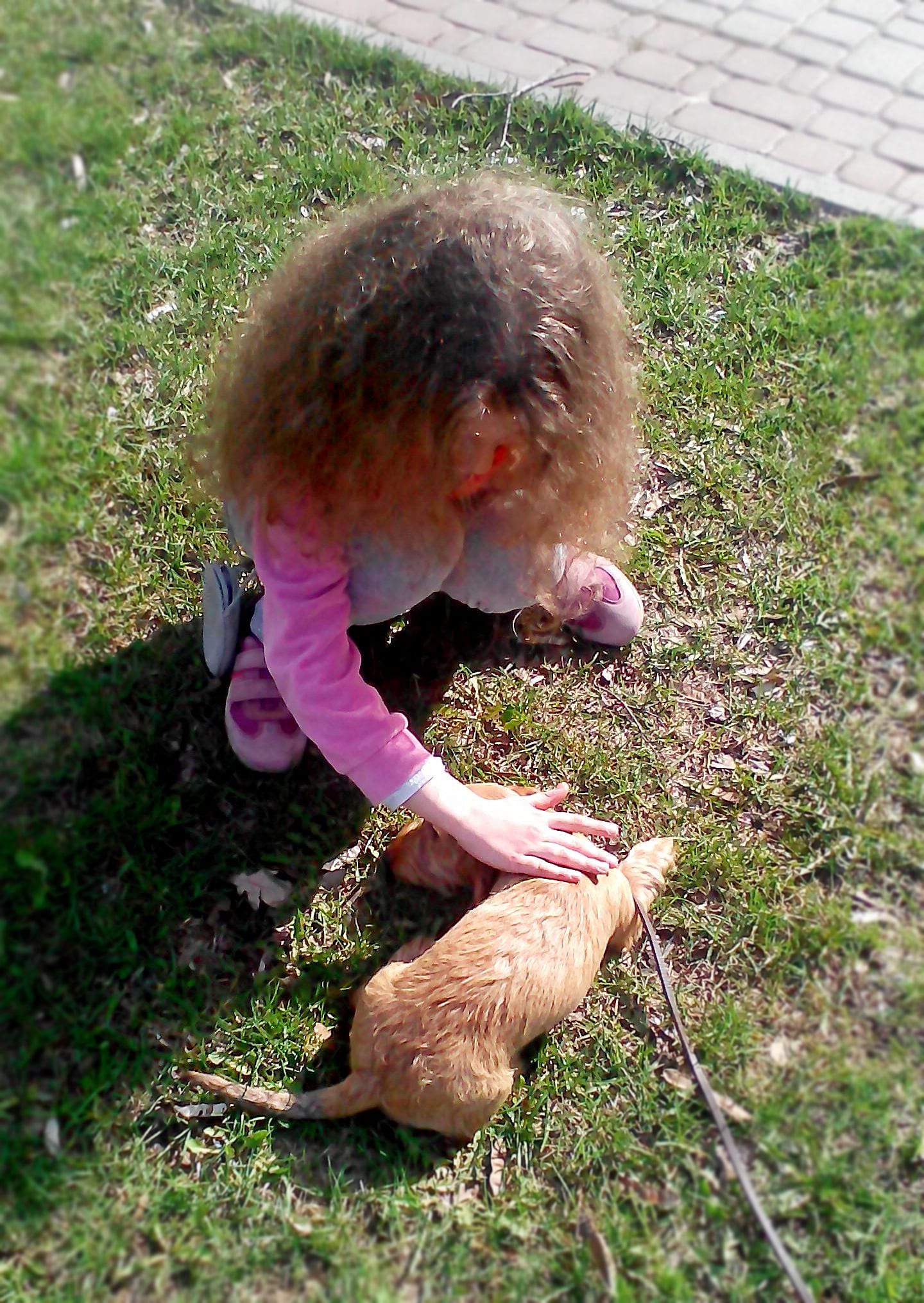 All puppies born in our home are our "children". Therefore we are looking forever loving homes for they each, where our puppies will live as realy family members their whole life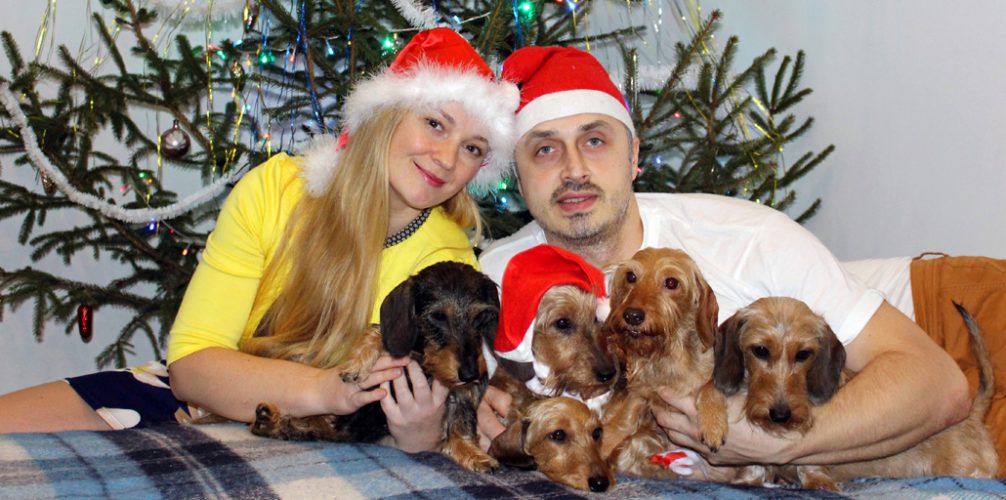 and will receive love and care and understanding of their breed individuality.
 We love what we do and enjoy every minute spent with our puppies and dogs. Please feel free to look at Media page. There are a lot of our fun photo and movies.
We want you to be as happy with your dachshund as we are with all of our dachshunds.